85 results
Pierre Adolf Clemens (born 15 May 1956 in Brisbane, Australia) is an Australian film and television actor of Limburgish descent, famous for portraying Dr. Ridgewell, Hassim and Spalding.

coming soon!!!!

Tintin is a Belgian reporter, adventurer, traveller and the protagonist.

The Sydney National Vacation Museum is a museum founded by Lars Van Der Helden in 1936. It was also exhibited the most-famous works. The Sydney National Vacation Museum was originally exhibited for.

The Broken Ear (French: L'Oreille Cassée) is the sixth of The Adventures of Tintin albums. First serialized in Le Petit Vingtième.

Captain Charles T. Baker is a NASA human astronaut who lands in the planet called Planet 51.

Mr. Zloty, are you okay?-Bill to Zloty Bill the Cook (French: Van Damme) is a wikipedia:Hungary cook aboard the Aurora in The Shooting Star. He also appears later in Red Rackham's Treasure

Dr. Charles Dermot Ridgewell is a British explorer who travelled into the South American rainforest occupied by the Arumbaya Native South America nation. Ridgewell settled down with the Arumbayas and decided to stay, not caring

Alexis Grant William Chambers is a French who is most known as Hannibal. [[Category:]]

Lea Katherine Thompson (born 31 May 1961 in Rochester, Minnesota) is an American actress, voice actress and talk show host. Thompson also portrayed Kathryn Kennish in the ABC Family show Switched at Birth. coming soon!!!!

Snakeman franchise is a Tatasciorean video game franchise created by Studio Guteinheimer B.V. from 1985 to 1993, and Blender Game Company Limited from 1993 to 2010. Snakeman franchise starts from Snakeman-The Game to

The Newbie is an upcoming short fantasy film written and directed by Bjorn San Juan, is set to be released in May 11, 2017. Coming soon.....

Snakeman-The Game is a Tatasciorean arcade video game created by Studio Guteinheimer B.V. in 1985. The video game tells about Snakeman, the main protagonist of the video game, who saves his friends from

History[] Powers and abilities[] Appearances[] Related articles[]

Time Traveller 2020 is an upcoming American-British-French science-fiction comedy film directed by Jean-Marc Vallée. Coming soon this Friday because in September 19.......
Related Community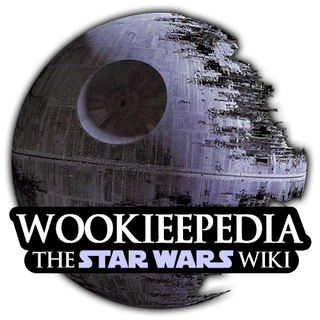 movies
100K
Pages

100K
Images

1
Video
Wookieepedia is a wiki-based online encyclopedia that contains detailed information about the Star Wars universe, including movies, books, video games, characters, locations, technology, weapons, vehicles, and everything in between. Founded in 2005, Wookieepedia has over 175,000 articles, covering everything from the…
View More Wikis