Create the page "One-Time Characters" on this wiki! See also the search results found.
Results for "One-Time_Characters"
third series as an immortal angel of the God Colony. In fact, he was the one of Britain's highly acclaimed adventurers of all

time

. He had almostly defeating his enemies, like Doctor Murder, etc.

Bjorn San Juan (born Bjorn Crisostomo San Juan, November 4, 2000) is a Filipino comic book artist and animator. He is known for creating the

characters

of Blimp, a teenage adventurer; John Smith, a 38

Time

Traveller 2020 is an upcoming American-British-French science-fiction comedy film directed by Jean-Marc Vallée. Coming soon this Friday because in September 19.......

Kyle Newman est un réalisateur, scénariste et producteur américain, né le 16 mars 1976 à Morristown, aux États-Unis. Il est un réalisateur des films d'horreur, thriller, slasher et du fantastique, inspiré par les

Professor Cuthbert Calculus (French: Professeur Tryphon Tournesol lit. "Professor Tryphon Sunflower") is a good friebd of Tintin and the one of the main

characters

of the series. He has invented many things: including the rocket

Doctor Murder (French: Docteur Macabre, lit. "Doctor Macabre"; Marquis Gustave-François de Merteuil) is an ancient villain who

time

travels back in

time

to kill John Smith through his dark magic. He was originally appeared

Addison is a mild-mannered murderer who appeared in John Smith's past adventures as reviewed by Professor Copperbottom in the second series of his adventures. Addison is a mechanic who works in a lobby

John Lance Whitman (Unknown-2014) is a British hacker, skilled mass murderer and gay porn hunter. He was the one of Professor Copperbottom's long-lost enemies in the second series of his adventures. In

Doctor Sarcastic (French: Docteur Sarcastique) is a Malaysian mad scientist, who was suggested that his chauffeur and the main antagonist first appeared in The Inspector's View. To be announced...

Ester HS.png Poleepkwa in Tintin and his Tauntaun.

The Newbie is an upcoming short fantasy film written and directed by Bjorn San Juan, is set to be released in May 11, 2017. Coming soon.....
Related Community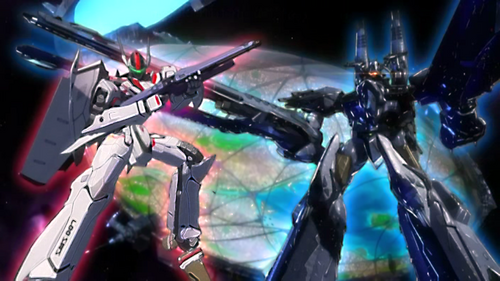 anime
1K
Pages

4K
Images

100
Videos
The online encyclopaedia about Macross, one of the most popular anime franchises of all time! Read about it's characters from ace pilots to singers. Be amazed by the technical details about one of the most famous mecha of all time; the Variable…
View More Wikis